Get The Acting Career Training You Need…

Hack Hollywood is an online community & training course that empowers actors to achieve their acting career dreams.

Hack Hollywood was created & developed by professional actor David Patrick Green (CSI, ER, Battlestar Gallactica, Covert Affairs).

He calls it Hack Hollywood because he teaches his clients strategies ("hacks") they'll never hear anywhere else. And his unique hacks are proving over and over again to be extreme time-savers, and waste-eliminators.

These "hacks" are unusual strategies that work faster than conventional methods and produce acting career success lightening fast.


David's hacks aren't 'shortcuts' but 'smart-cuts'. They're the smartest possible tactics to use and they work better and faster than any other career system or marketing system for actors you'll find.

Acting Career Training Videos & mp3's

Hack Hollywood is a multi-media members site with 100′s of instructional videos, written materials, and worksheets all breaking down David's system and all organized to help you accelerate your acting career to new levels.

There are nearly 50 hours of training materials on how to have an acting career – from how to get started in the very beginning, to marketing yourself and beyond.

There are 5 training modules filled with step-by-step instructional videos. Each module covers a topic or subject area you will need to become a successful actor in extreme depth.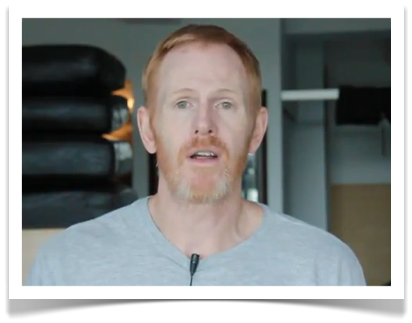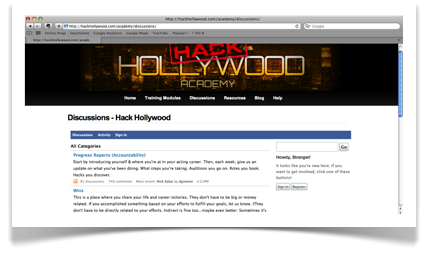 Member's Only Online Community
More than anything, Hack Hollywood is a community.
You'll find a member's only forum where David can talk to you and encourage you personally. You will not find this level of 'hand-holding' anywhere else in the acting industry.
You probably know how full of misinformation and generally unhelpful free actor's forums are on the web. The environment David has created for Hack Hollywood members is the complete opposite. All actors are following the same system and sharing notes.
You'll be able to interact with actors from all over the world and share your own tips and advice. This will also be a great place to network with motivated actors.
Accountability (ie "Winability")
One of the biggest issues actors have is ACCOUNTABILITY.
If you don't have anyone forcing you along, it's hard to stick with anything, let alone a career that can be as confusing as acting. There are no real bosses to report to in an acting career.
David's here to provide accountability and clarity to your acting career.
You'll find that we have built in an accountability system so strong that even the laziest of actor's will feel compelled to follow through, watch the videos, and enact David's strategies in their career.
You'll also benefit from what David calls "Winability" reports. Every week he films a new short video talking about successes of Hack Hollywood members, his successes, and encourage you along.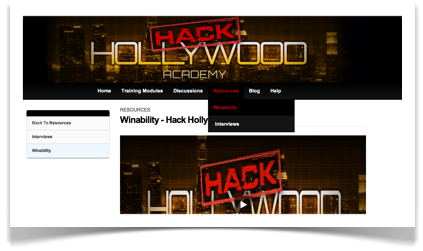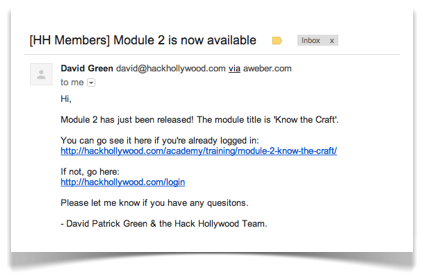 Unique Delivery System
We release Hack Hollywood's modules over a period of weeks based on careful scrutiny of basic human nature.
Presented with ALL the information up front, we as humans, become overwhelmed.
This leads to low retention rate and less chance you'll succeed in your career.
Hack Hollywood is not another book you read through once and forget.
We force you to go through the materials section by section.
This will get you take action before you move forward to the next step. The subsequent steps are useless to you if haven't completed the ones before.
A slow release system coupled with an accountability forum makes Hack Hollywood the most POWERFUL acting career system in existence.
Successful Actor Interviews
How would you like to hear the stories of other actors who have climbed the ranks and found success in their careers?
When you're accepted to Hack Hollywood you'll have access to hours of interviews David has done with some great Hollywood mainstays and hot up-and-comers.
We wont ruin the surprise but some of the credits these actors have are "Reno 911!", "Two & Half Men", "Meet the Fockers", "Malcolm in the Middle", "Buffy the Vampire Slayer", "Ladies Man", "Miracles", "Cold Case", "NCIS", "24", "Frost/Nixon".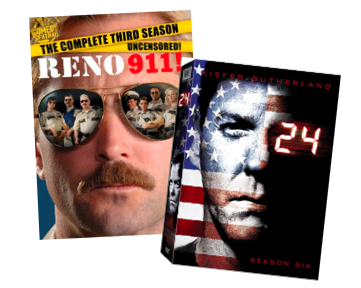 SATISFACTION GUARANTEED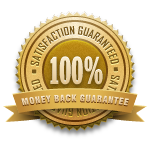 3 REASONS TO SIGNUP
Total acting career training.
Complete acting career CLARITY.
Community support & guidance.
TRUSTED SOURCE
Leading coaches, schools & thousands of actors around the world trust Hack Hollywood.
David's advice has been featured on Backstage.com, DailyActor.com & NowCasting.com.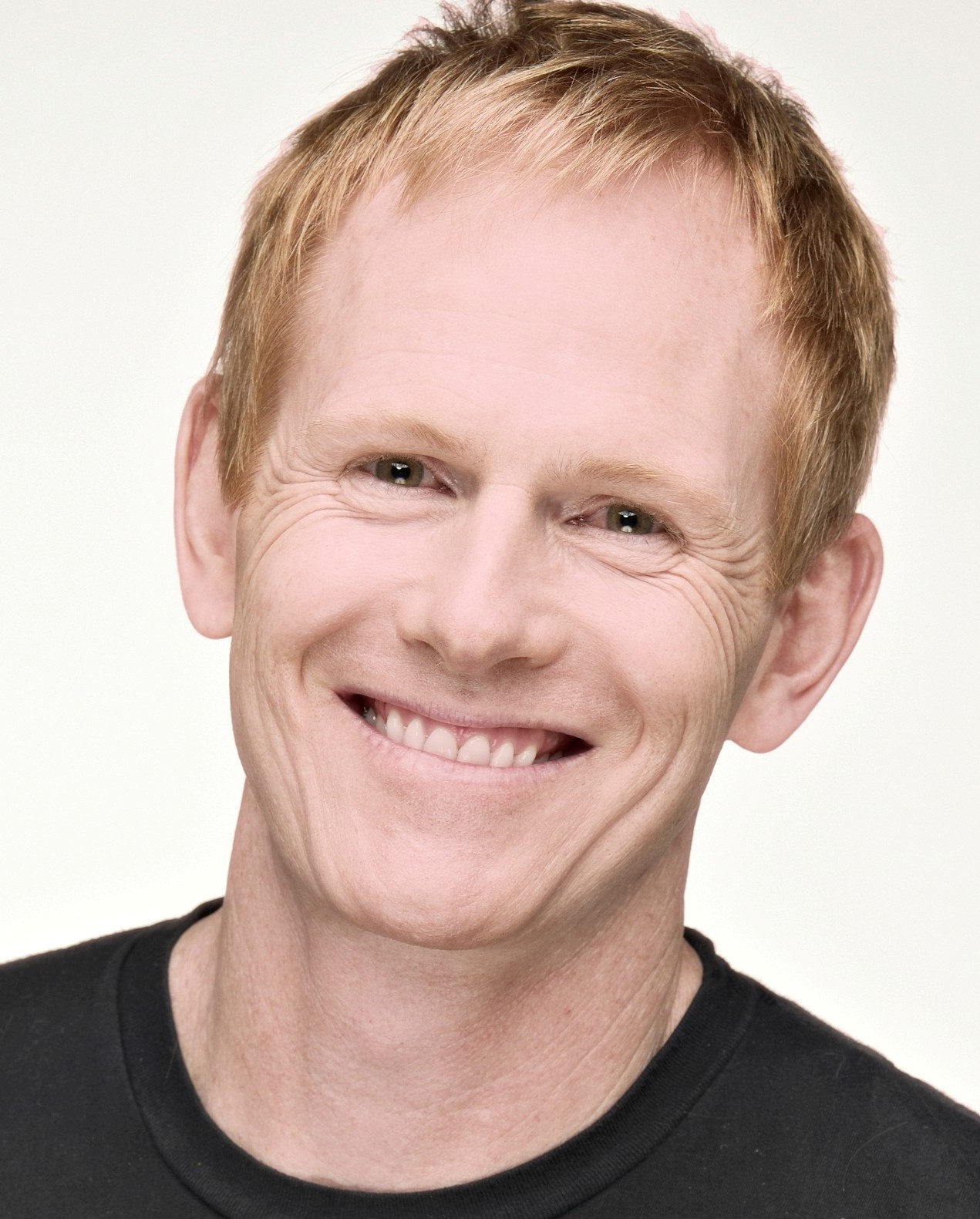 "I spent over $50,000 trying to figure out how to have an acting career. That's $50,000 of WASTED money. That is no exaggeration."
David Patrick Green
5 Ways Hack Hollywood Saves You Money
Here at Hack Hollywood we take a controversial (yet highly effective) stance: many of the products and services being sold to actors are largely a waste of time & money.
We guarantee that a membership to Hack Hollywood will save you at least $1000… and you'll succeed more quickly than the average misinformed actor.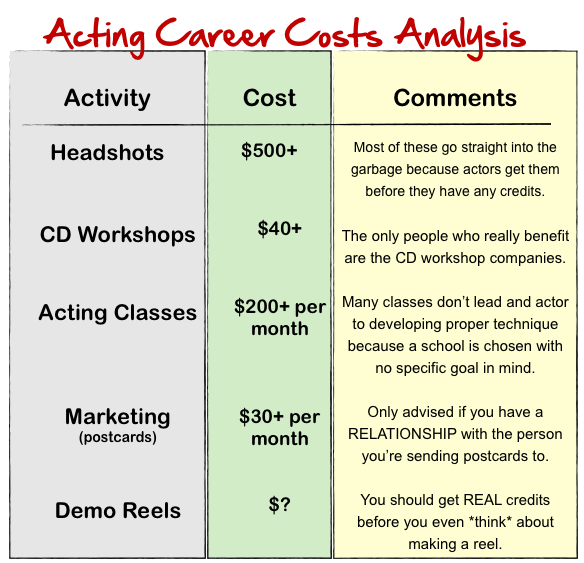 As you can see many actors are spending $1000's of dollars per year on their career. This is not necessarily a bad thing. You need training, obviously.
The bad part is that many of these costly activities are being done without a clear goal in mind. There is no "method to the madness".
Thousands Of Actors & Companies Can't Be Wrong: Hack Hollywood Works
David has helped thousands of actors from all across the world. His advice has been featured on major acting websites. And, most importantly, David's students have found success – booking jobs & even receiving award nominations.




Let's Get Started Right Now!
Total Acting Career Training
Private Community Support
Successful Actor Interviews
We'll Save You Money Guaranteed
Just $37/mon
100% money-back guarantee. Cancel at any time.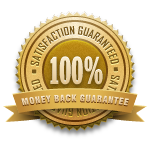 Purchase At No Risk With Our 100% Money-Back Guarantee.
You can literally get inside see everything for 30 days before you decide whether or not Hack Hollywood is right for you. If you don't succeed with Hack Hollywood, then frankly we don't want, or deserve, to keep your money.


"Thanks a bazillion for your chutzpah publishing your short-cutting/smart-cutting controversial advice that goes against the grain of mainstream, YET such brilliant breadcrumbs for actors like myself wanting to bypass the mirage of 'smoke and mirrors'! THANK YOU!!!" – Sherman Hu from Vancouver